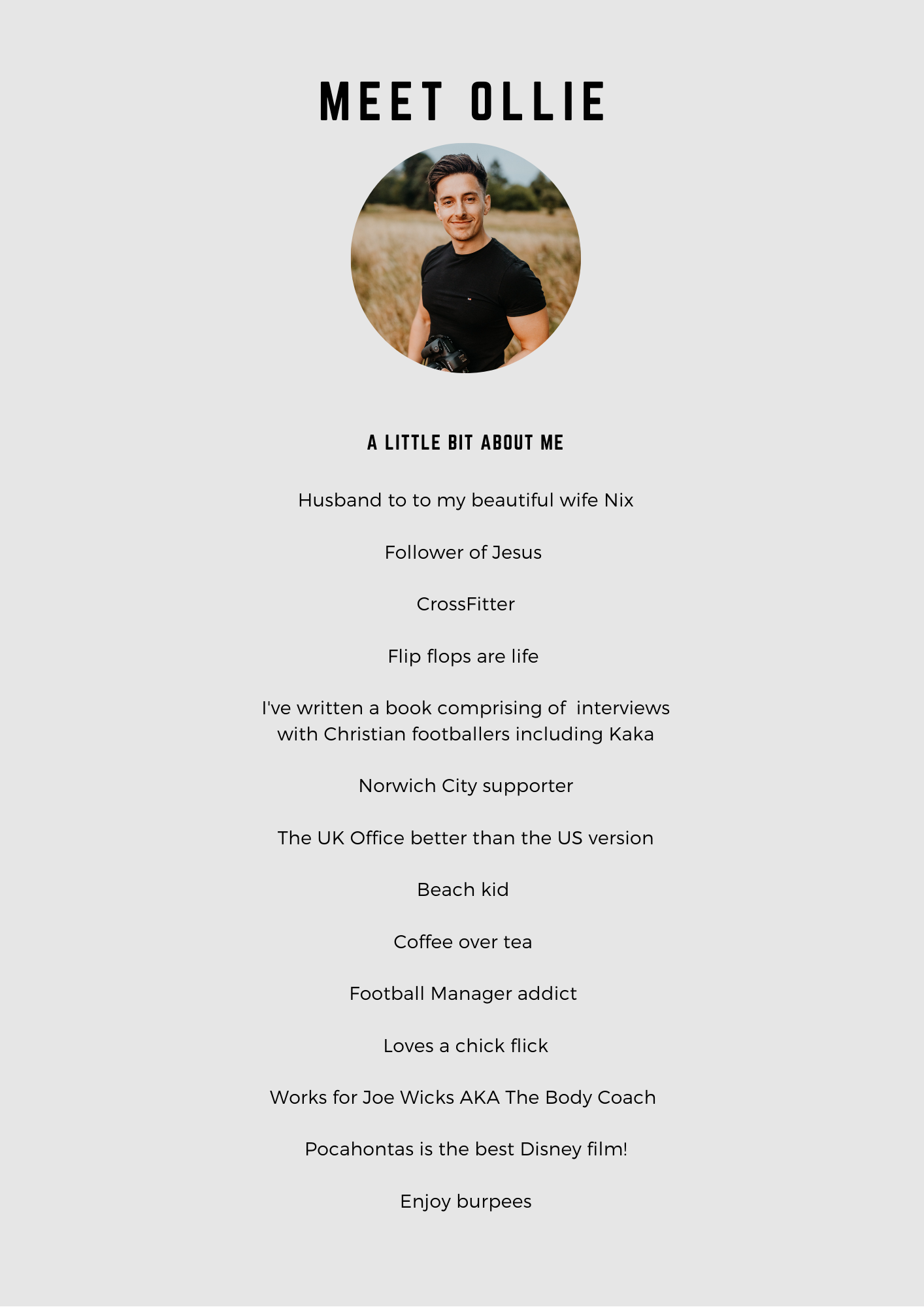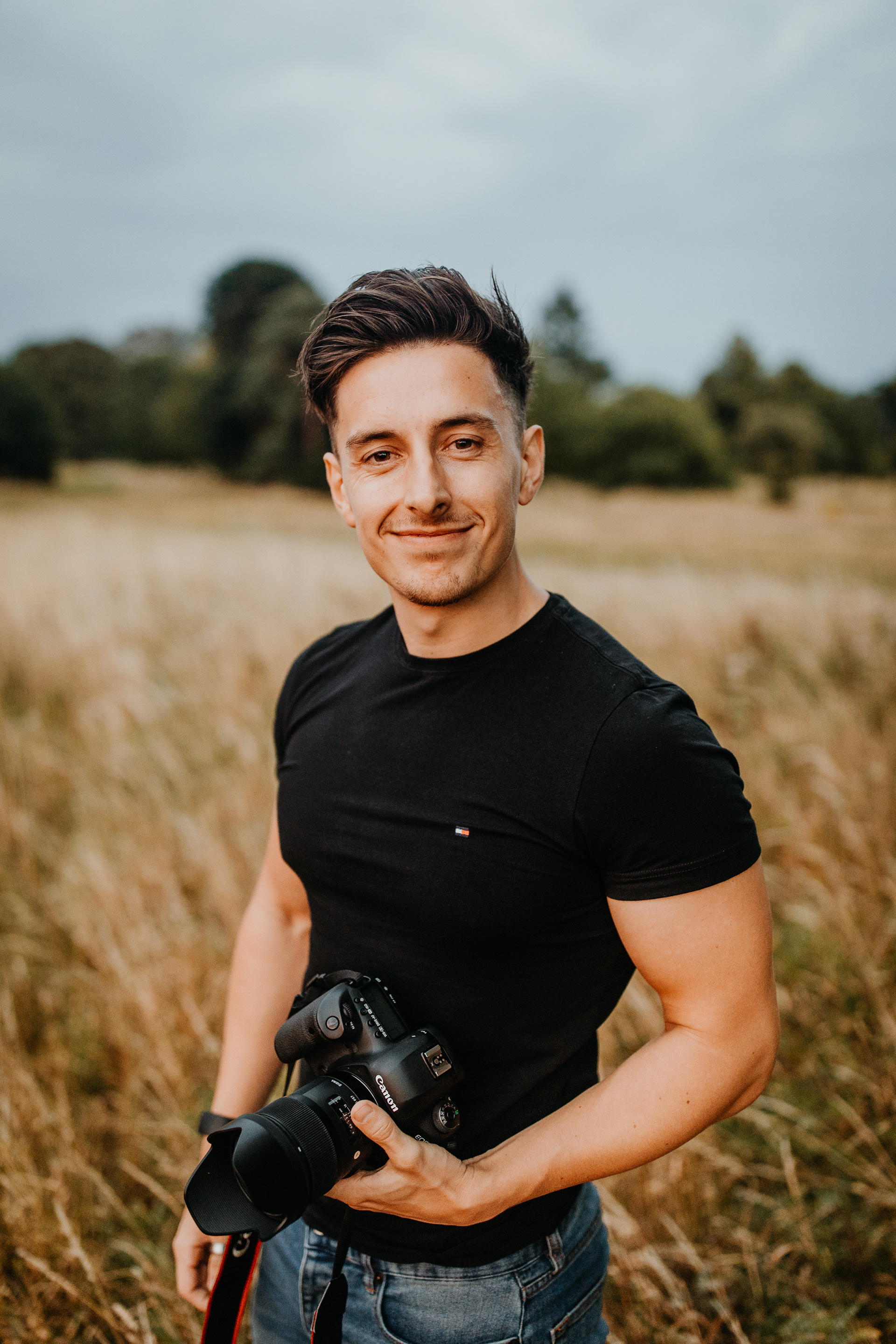 Hey, I'm Ollie and I'm so pleased you're here taking a look at my website. 
I'm a wedding photographer residing in South-West London, living with my beautiful wife, Nix. I grew up in sunny Frinton-on-sea, if you haven't been...go - it has the best beach; I literally spent all my summer holidays on the sand before I turned 18, when I went to university in Canterbury. It was there that I met Nix at the same church (good work City Church Canterbury!) before we did the classic 'Facebook friend' thing (cheers Mark Zuckerberg) for a while. It wasn't until after we graduated and made our way back to our respective home towns that we went on our first date (defo went to Nandos). We fell in love and did the long distance relationship thing for 18 months, before I popped the question. We tied the knot in March 2018 and the rest, as they say, is history!
As you can see from the "meet Ollie" section above, I love people, I love photography and I love weddings - so it seemed as though wedding photography was the perfect choice. I have such a passion for capturing special moments at weddings, where people are unaware of the camera and are just 100% themselves. I think these always make for the most heart warming images and that's really reflected in my style of photography. Natural and candid, my aim is to capture moments of love, joy and intimacy on your special day.
I'd love to meet you and chat about your wedding day, hear the story of how you met and just generally hang out to see if you think I'm the right photographer for you. 
For now, have a mooch around my site and h
opefully, we will meet / speak very soon.